Beaches and natural parks
Beaches and natural parks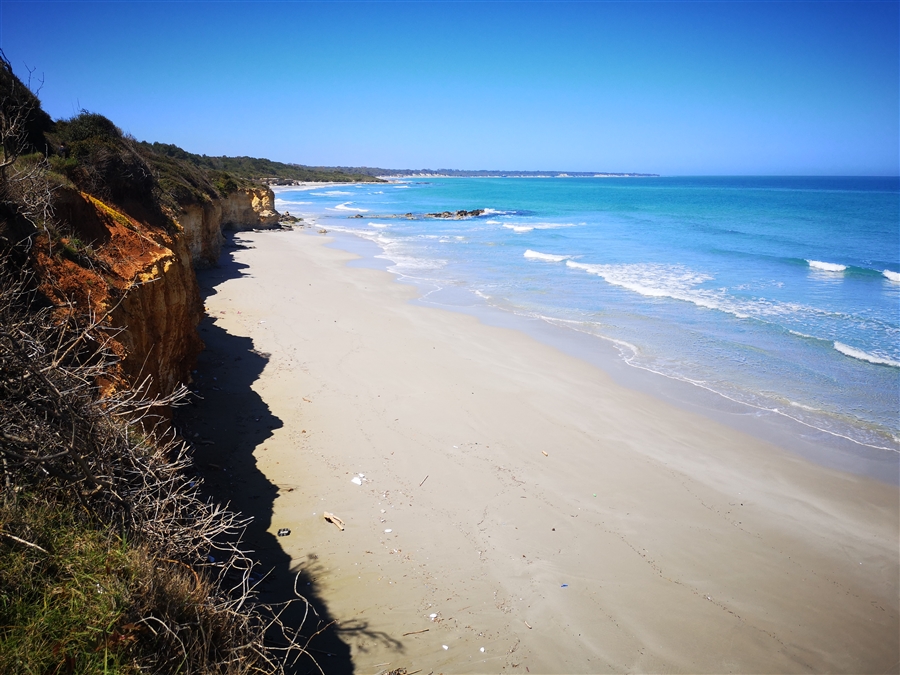 The (sandy) beaches nearest to us are those of Torre Canne, 14 kms. (15 minutes by car) from Masseria Poesia. They are part of the REGIONAL NATURAL PARK OF THE DUNE COSTIERE: the uncontaminated sandy beaches on the Adriatic coast are freely accessible but you may want to pay in order to benefit from the shaded parking lots, food, drink, parasols and easy chairs offered by one of the many Lido's. This beautiful and wild side of Adriatic sea offer more interesting activities organized by CASA DEL MARE (PARCO DUNE COSTIERE).
Between Savelletri and Pilone you can find both sandy and rocky beaches. In case you prefer higher rocks from which to dive into the sea and go snorkelling you may want to visit Costa Merlata and the splendid protected natural park of TORRE GUACETO to the South. One of the conveniences in Italy, and particulalry in the South, is that even within the confines of natural parks you will find places where you are served drinks and food.
If the Adriatic Mistral blows too hard or the sea is too rough we suggest you visit the beaches of Pulsano, Campomarino or the marine reserve of Porto Cesareo the Ionian Sea, as the MASSERIA POESIA is in a strategic position to reach the town on the Ionian Sea.
From Monopoli to Villanova (Ostuni) there are many Beach Clubs that organize evening and night events, entertainment with cocktails by the sea and dj sets on the beach.
If you prefer a bit of relaxation and pampering we recommend the spas of Torre Canne to take care of your well-being and enjoy the natural springs in our territory.
For a taste of what the Earthly Paradise might have looked like you are well advised to visit the fascinating small protected area PARCO RUPESTRE LAMA D'ANTICO near the Fasano railway station. A lama is a valley perpendicular to the coast that has been excavated by the water in the course of many millennia. The Valle d'Itria is full of them, as the names of many localities testify. Their location of up to 10-15 meters below the level of the countryside has created a micro-climate in which a host of spontaneous plants and trees have settled and thrived. The caves in the walls of the lama have been the abodes of humans ever since prehistoric times. This particular lama is of an extraordinary peace and beauty. It is not difficult to imagine what life might have been like many hundreds or thousands of years ago. One only has to reach out in order to pick some figs, carobs or other spontaneous fruits and vegetables for one's daily meal. Apart from cave dwellings the Parco Rupestre contains three cave churches with frescoes that are well worth a visit. They probably date from the Byzantine era but their exact history is shrouded in the fog of time.
More | Nature and surrounding territory