Shopping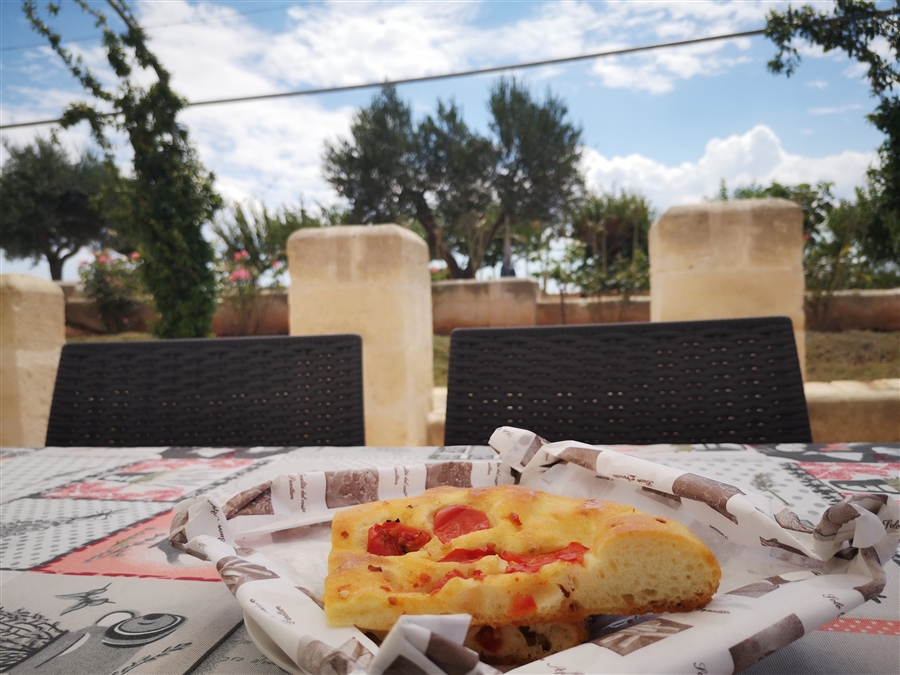 Within walking distance from our house, in the center of Contrada Marinelli, you will find Salumificio Santoro, producer of high-quality capocollo and other traditional (and less traditional) cured-meat products.
In the opposite direction, about 2 kms. from our house, in Contrada Caranna, you will find a very-well stocked grocery (also top-quality whiskies). During the high season you can have lunch or dinner outside (fornello pronto in the evening). Further towards the center of Contrada Caranna there is an ice-cream parlour and a bar with an intense night life during the Summer months.
Towards Cisternino you find the Olive supermarket (also home delivery) and in the center of Cisternino, in Via Roma, the traditional baker Panificio Palumbo. Ask for their sour-dough bread (not on Mondays). Another, more recently opened bakery is Briciole di tradizione in Via Clarizia 1. The cooperative CAVI produces and sells a choice of excellent mozzarella and sheep's, goat's and cow's cheese (or mixed). They also have a shop in Via Papini. Upal is the cooperative winery that also produces and sells different olive oils. White and red wine from the pump for daily meals but also bottled wines of various degrees of refinement. Special mention deserves the pleasant sparkling white Prima Valle, with its relatively low alcohol content the ideal companion for hot days. Served well-chilled it's great value for little money!